Kalmia Gardens – Where Love Grows
The Space
The Gardens have an upper surface with formal garden settings, a lower surface with boardwalks that border Black Creek, and several paths that meander through woodlands settings. This lower surface is like walking back in time when the natural world was young. It is peaceful and mysterious. The upper surface is landscaped and easily accessible this is where the weddings and other events are held. Weddings and receptions or other events can take place on any of the three lawns. The formal Garden with brick work and columns is the most popular venue.
Known to be planted in the romantic style, the upper surface of the Gardens are set on the beautiful grounds of the 1820's Thomas E. Hart house. This is a peaceful setting that makes a beautiful spot for a wedding incorporating the house and Gardens. This area is spectacular through the seasons. Guests can wander throughout the grounds and enjoy the scenery with many plantings of camellias, dogwoods, azaleas, gardenias and seasonal flowers.
Reservations
Anyone wishing to use the gardens or the house can download the Rental Agreement form at the bottom of this page and approval for events is given by the Director. The gardens are open to the public at all times during daylight hours.
Reservations to use the facilities are requested 30 or more days prior to the event. Those reserving the house and/or gardens are expected to use their own caterers and provide all set up and clean up services for their event. There will be a fee assessed according to the following schedule for weddings, receptions, civic, corporate/business and social events.
Fees
Minimum Rental of all facilities is 2 hours:
For both: $375.00 per hour evenings and weekends ($200.00 per hour during normal operating hours)
Thomas E. Hart House only: $200.00 per hour evenings and weekends ($100.00 per hour during normal operating hours)
Kalmia Gardens only: $175.00 per hour – kitchen additional $50 per hour ($100.00 per hour during normal operating hours)
For wedding events a non-refundable deposit of $200 is required to hold the date.
A refundable damage deposit of $250 is also required no later than 30 days prior to the event. These two checks will be written separately. If no damages or overages of time occur, the damage deposit will be returned to the renter. Download our Rental Agreement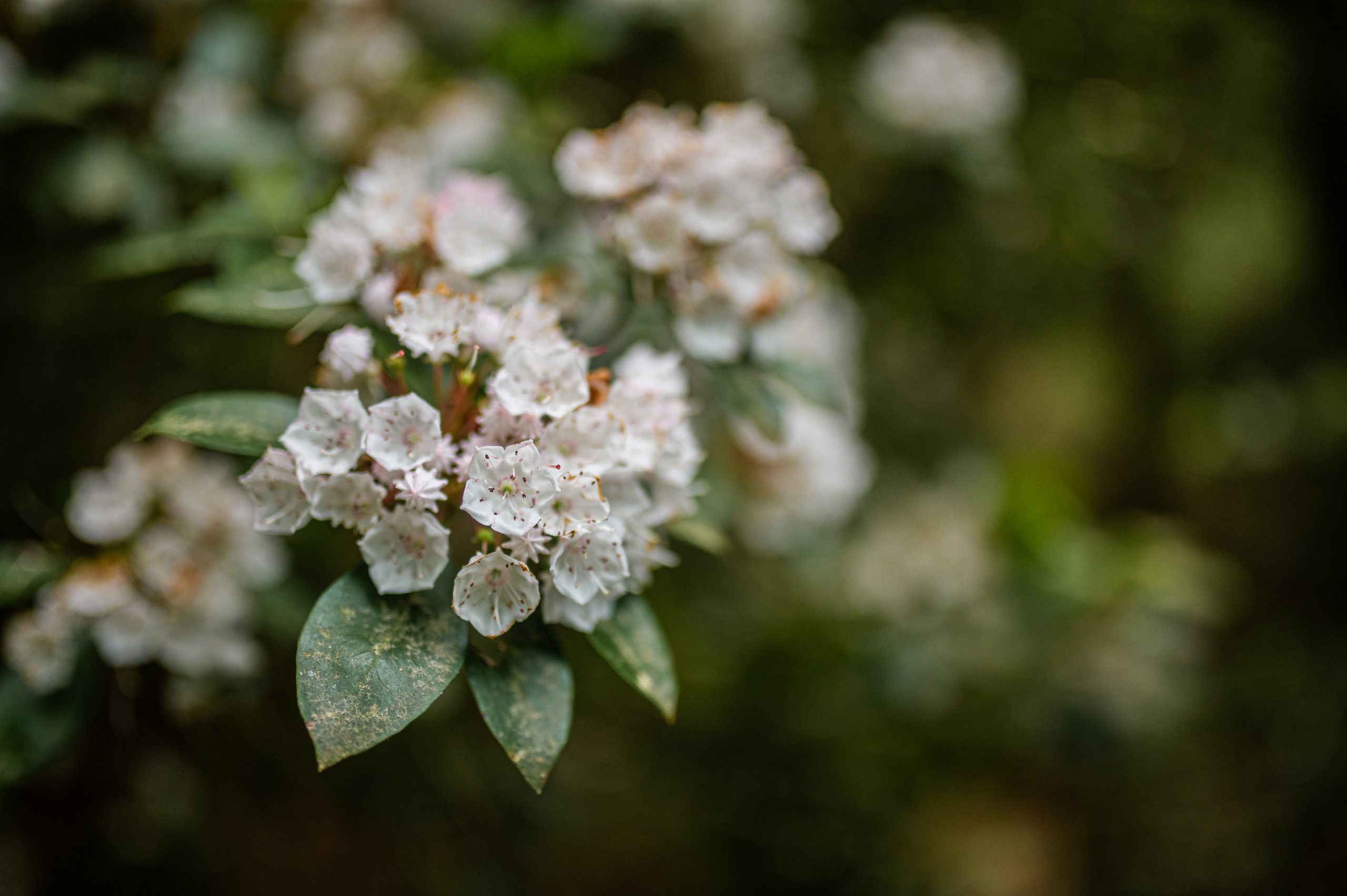 Plan Your Visit
Kalmia Gardens is open 365 days a year from dawn to dusk, and you can even bring your dog! Learn more about how to explore the Gardens.